John reached out to me to see if I could help Him create something truly creative
as a surprise for his one year anniversary with his girlfriend Courtney.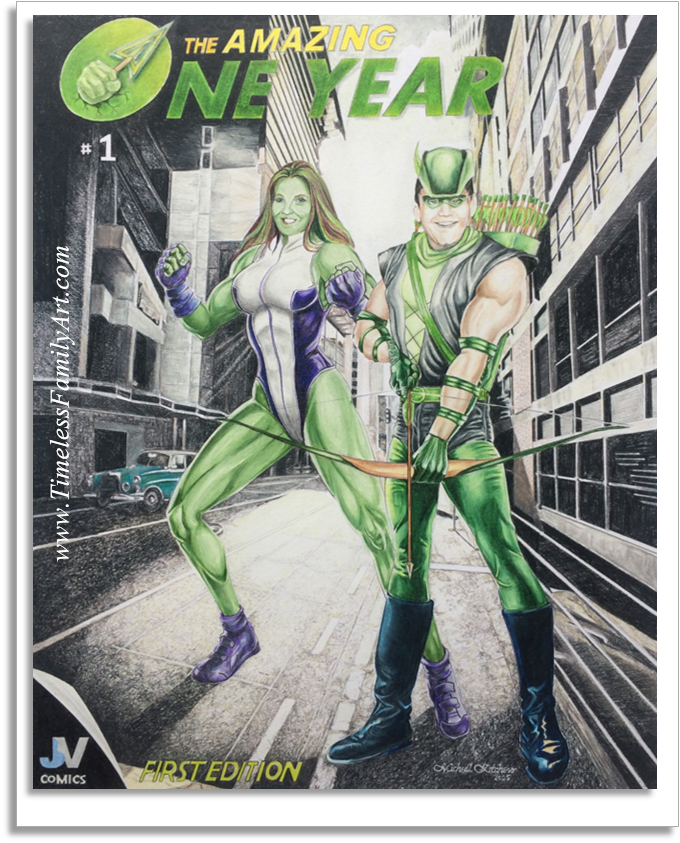 Seems, like many of us, Courtney likes Comic Book Super Heroes,
so John's idea was to recognize their anniversary
by creating what would be the beginning
Of a lifetime of Comic Book covers
– each designed to recognize and celebrate
important milestones in their Life together.
John asked that we show Courtney as her favorite Super Hero
the "Hulk" standing next to John as the "Green Arrow",
And wanted the title for this first cover to read
"The Amazing One Year".
I never cease to be amazed at the thoughtfulness and
Creativity of people, and I truly enjoyed helping John launch
His own JV comics……:)
John & Courtney – I look forward to seeing what you come Up with next!
Please look at this Drawing in our "We Believe" Gallery to See John & Courtney
Posted by Micheal Kitchens
www.TimelessFamilyArt.com