Susannah wanted to create a truly unique and very thoughtful Father's Day gift for her Husband.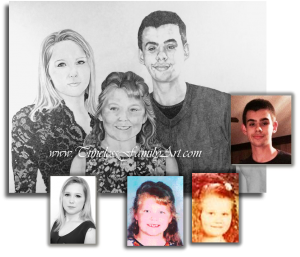 Her idea was to capture different pictures of the Children
Two currently separated from their Dad ….But all three very loved ….. And all resident in his heart
And surprise him with a loving – very personal & very special Portrait for his 2014 Father's Day
And for all the Father's Day's to come.
We where blessed to be able to help Susannah create this one-of-a-kind
Gift – and love that it meant so much to both of them.
Posted by Micheal Kitchens
Timeless Family Art