I have always Loved Motorcycles.
My First Ride was on a New Friends Small Bike when I was about 10 ……a Terrifying but Amazing Ride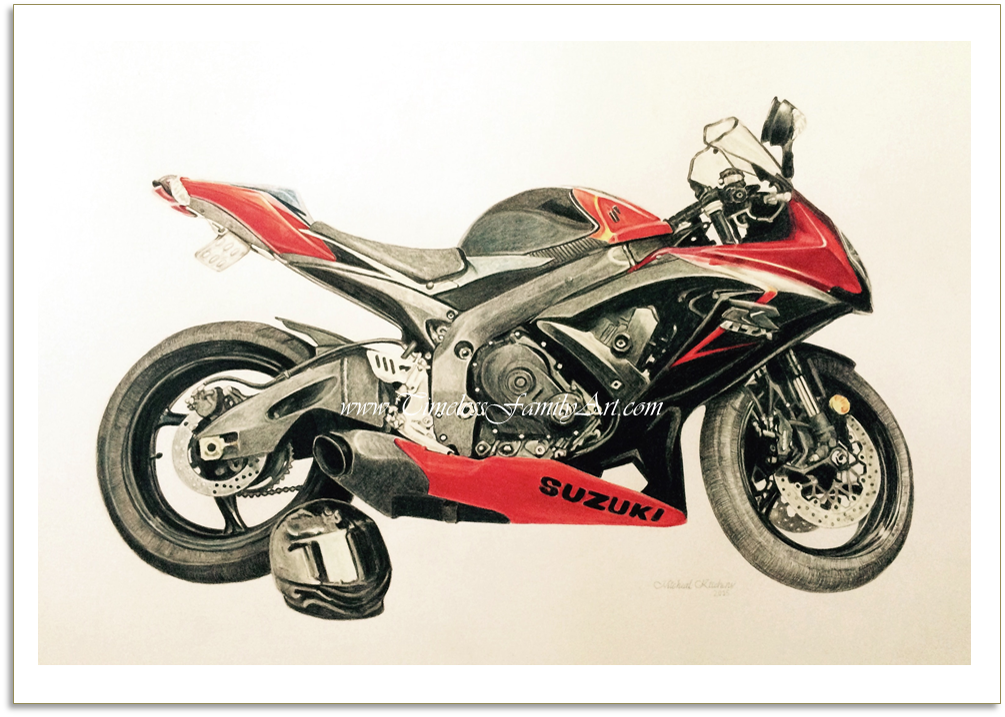 That Got Much Smoother When I finally figured out how the Clutch Worked!
My First "Motorcycle" was a Lawn Mower Engine Bolted on where the Pedals are supposed to go on a 21″ bicycle. We put a go-kart wheel on the back and left the large bike wheel up front …… thought it looked cool ….. a poor boy's Easy Rider …..
No Brakes ….No Clutch ….No Throttle ……you just pushed it until it started ….and jumped off when it got to going too fast!
As a teenager I saved for over a year to buy my first Bike – more motocross than Highway – but I loved the Freedom.
So When Loreli reached out wanting to create a special gift for her friend
A Portrait of His Suzuki ……. I understood.
Thanks Loreli for Trusting Us with Such a Special and Thoughtful Gift
And for reminding me of How Much I enjoyed my Bikes out on the road.
Posted by Mike Kitchens
Timeless Family Art