For my family, it seems to be either the kitchen table, or a camp fire – the comfortable places where we Gather to share funny stories about Our past growing up together, to catch up on the activities of our loved ones, and to enjoy the simple pleasure of being together as a family again.
Those gatherings, so meaningful to all of us, but rarer now that we have spread across the country and all of us have aged, are what I thought of when Vanessa first contacted me about helping her create a very special Portrait of the men in their family as a gift for her husband. She told me about how Her husband's Father and Grandfather, both Passed on now, loved to find reasons to bring them all together, and how much joy they all took from the events.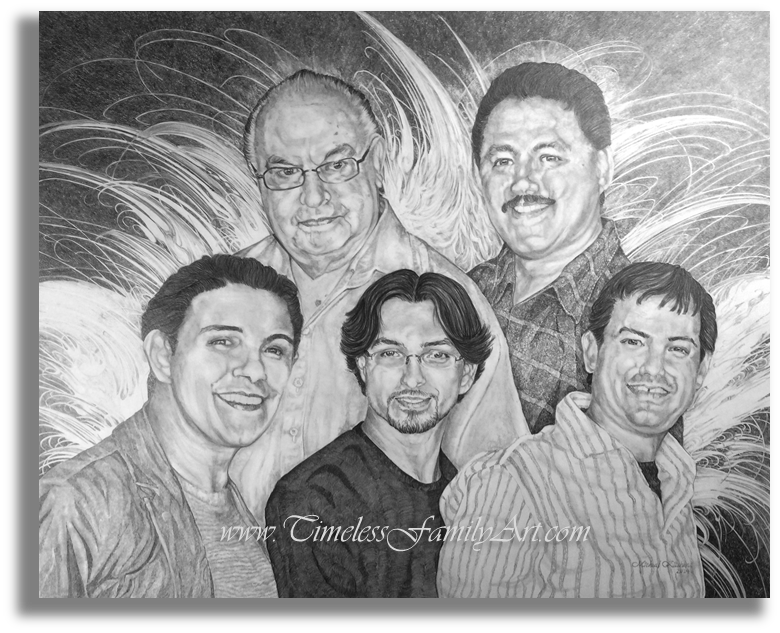 For this special family portrait, we placed her Husband's Father and Grandfather above and in the back, surrounded by a hint of celestial wings.
"All happy families resemble one another; each unhappy family is unhappy in its own way." – Leo Tolstoy
It's clear to anyone who views these men together that this is a very special and happy family.
Mike Kitchens
www.TimelessFamilyArt.com