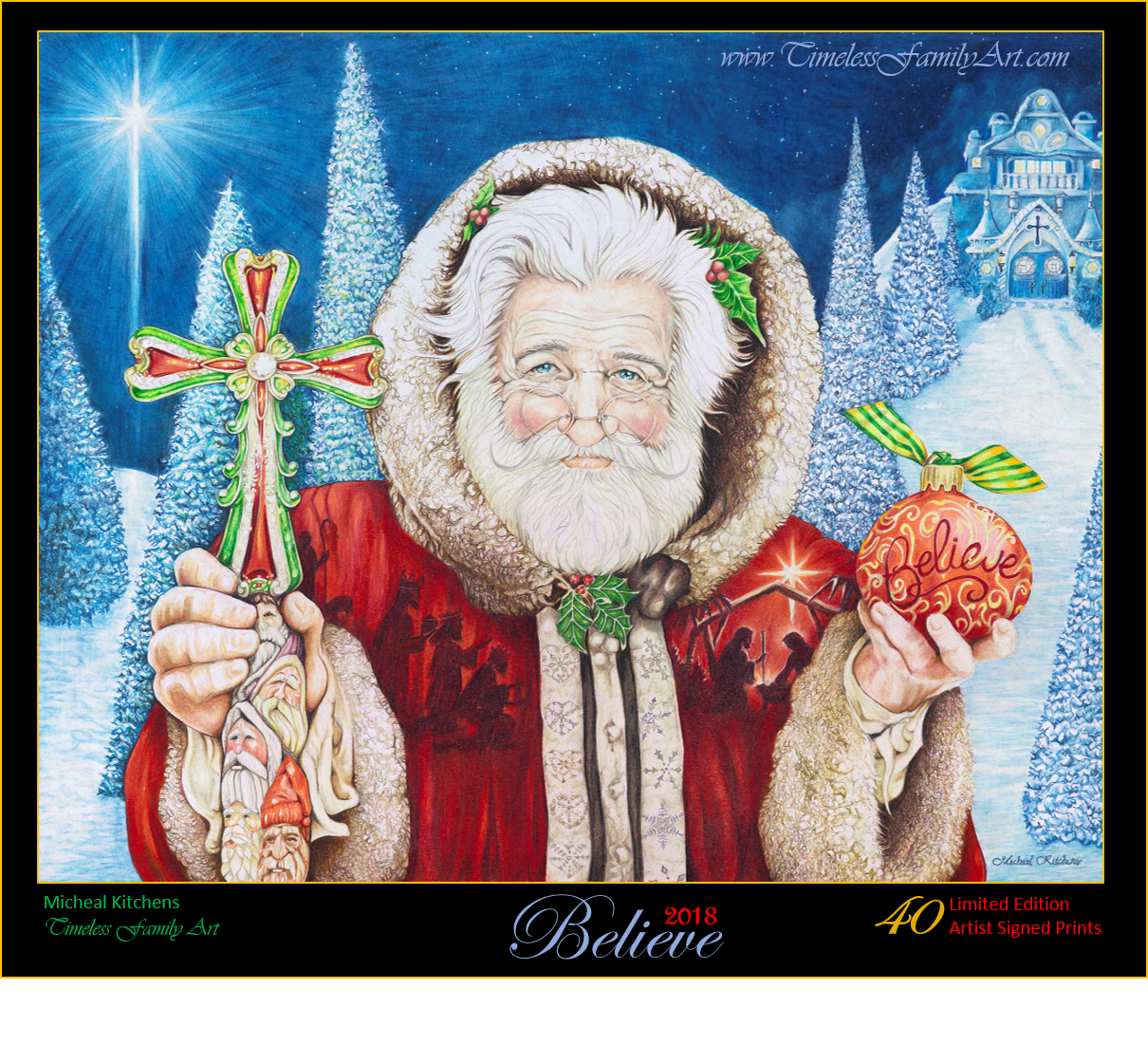 While I realize the timing of this post is out of sync with the Holiday Season, the reaction to this effort of mine has been so positive that I have decided to share even if it is not yet Christmas – Maybe it will provide a brief moment of that magical season to others who love it as much as I do.
I am continuing to work on finding 'my' Santa – trying to somehow capture in images the wonderful mix of faith and family, friends and joy, caring and giving that Christmas always brings to me.
I'm going to continue to imagine and explore the many faces of Santa – and hope to share some more later this year – but I do admit …..I like where this is heading ……and truly love creating these pieces.
Posted by Mike Kitchens of Timeless Family Art