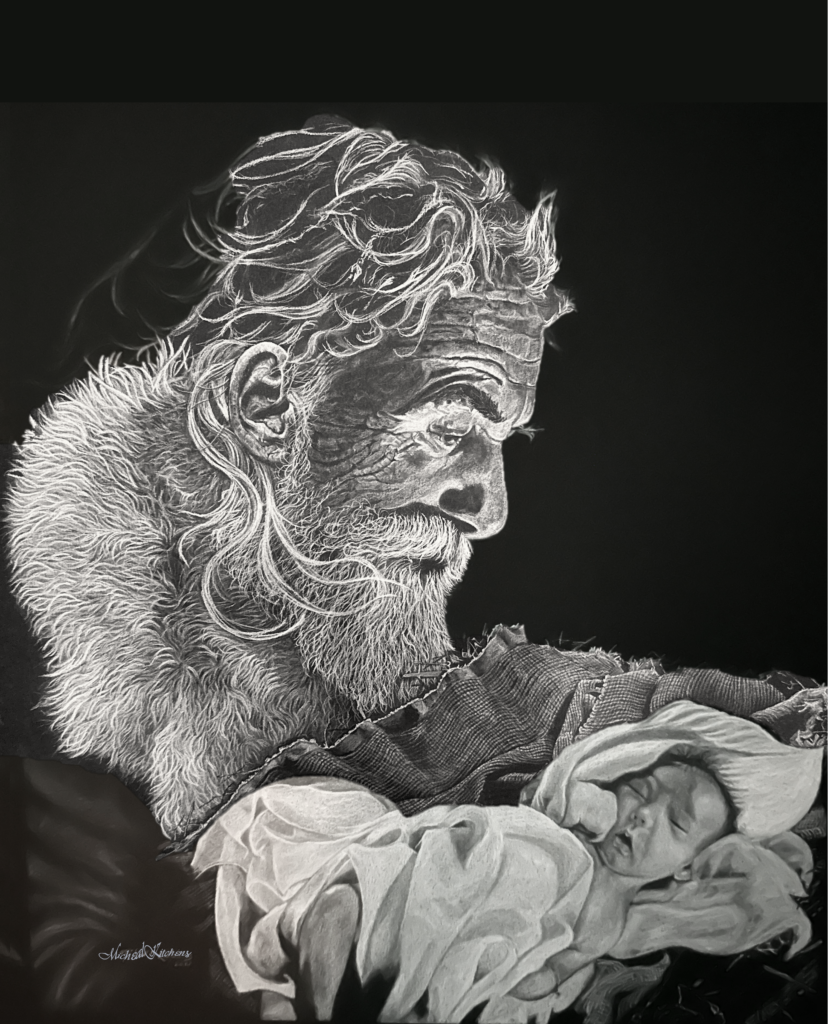 I love creating Christmas works, especially when I am able to create a new Santa Claus, but with an embedded reminder off what Christmas is really about – what it is the world celebrates on this wonderful day. 
Here I am sharing an experiment I just completed that I wasn't at all sure it would work out. See, the biggest challenge I run into when drawing a Santa piece is the white beard! You don't really "draw" in white … you have to draw the darker areas and basically let the paper show through to make the white beard.
I've also wanted to attempt my own little Christmas manger scene. Bottom line I thought "why not just try to draw in white?"
So here is my last Christmas scene for 2022. Its white chalk on black paper.
Funny, this may be my favorite of any Christmas / Santa works I have done … and it took me back to drawing with the chalk we played with as children … probably delivered by Santa as a stocking stuffer.
Merry Christmas to all of you and yours!
Mike