Our home has always included very special member of our family that just happen to have a little more hair than the rest of us – our ex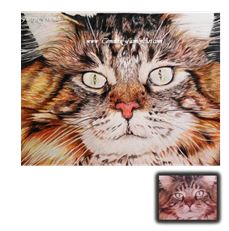 tended furry family that we recognize and celebrate in our "Furry Friends" gallery.
While I have created portraits for years, I had never created a portrait specifically targeting one of our furry family members until a friend asked several years ago if I would create a color portrait of her special cat "Mr. Peabody". I decided to create Mr. Peabody's portrait in colored pencil, and in truth, fell in love with the process and the results. There is something very soothing and satisfying about watching the personalities of these beautiful creatures emerge from a thousand s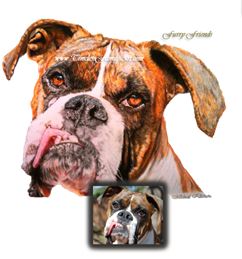 mall strokes of color, and I am always excited to take on the next portrait challenge.
I am sharing two portraits with you at this time; Mr. Peabody, (the beautiful calico cat) who was such an important member of his family for many years, and Ms. Roxy, whose personality is a lot like her tongue – hard to contain within the limits imposed by nature! Both were created with color and graphite pencils.
Please visit out "Furry Friends" gallery to see more of the portraits we have recently created of these very special creatures, and please let us know if we can help you capture your furry loved ones in their own special and unique portrait!