Each Christmas I remember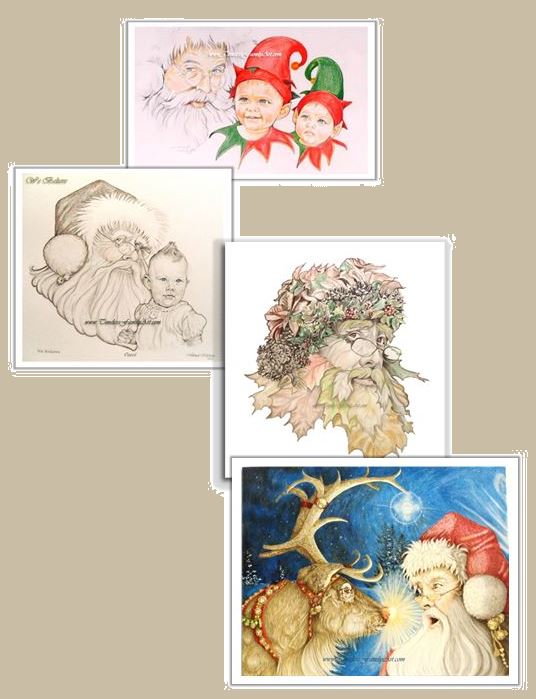 The ones of long ago;
With stockings in a row.
Each Christmas finds me dreaming
Of days that used to be,
When we hid presents here and there,
For all the family.
Each Christmas I remember
The fragrance in the air,
Of roasting turkey and mince pies
And cookies everywhere.
Each Christmas finds me longing
For Christmases now past,
And I am back in childhood
As long as memories last.
Our family loves this time of year above all others! Even more now that we can help you create a special gift that your friends and loved ones will treasure all the more because you had it created just for them. As we get closer and closer to the Christmas season, please let us know if we can help make this a very special holiday for you and yours by surprising someone with a portrait of them as Santa, sitting with Santa or in any other holiday setting. We can help you transform your creative idea into a very special and unique gift or holiday heirloom!
(Poem written by Carice Williams)
Posted by Mike Kitchens of Timeless Family Art