There is no gift more precious than the one that says, "I have been thinking about you", "You are important to me", "I love you", and "I took the time to do something very unique and with special meaning tailored just for you!"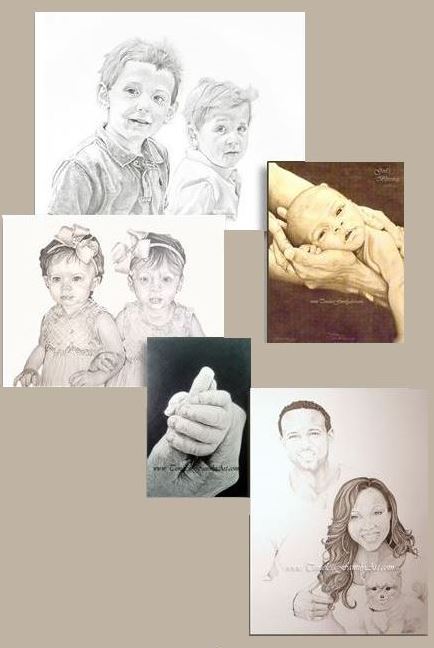 This has been a great year for us here at Timeless Family Art, with the opportunity to help so many different people translate their creative and thoughtful ideas into very special and unique gifts for their family members, friends and loved ones. We have worked with some wonderful, sensitive and considerate people to help them create portrait gifts such as:
– A portrait of a first born son, cradled in mom and dad's hands, gifted by her college roommate.
– A wedding gift portrait of two beautiful young people, sized to be displayed in the newlywed's professional office.
– Capturing a great-granddaughter's newborn hand clasping the thumb of the family matriarch, framed for her nightstand.
– A surprising gift from mother to daughter of the twin daughters they had fought so hard to bring into the world.
– A portrait gift of a young family's two sons, mailed as a Christmas surprise from dad's best man, (and school friend at their ages) now separated by careers and geography – but still holding an important place in each other's lives.
Thank you to everyone who has trusted us to help create such thoughtful gifts, both capturing and creating memories for your friends and families that will last long beyond the time we worked together to build them.
(Posted by Mike Kitchens of Timeless Family Art)
Subscribe to Michael Kitchens of Timeless Family Art by Email