I love this work! I get to meet so many special people – maybe not in the way we used to meet – My artwork contacts are mostly through social media these days – but the pleasure in getting to meet new people & hearing other people's unique stories is just as great.
One of these special people recently contacted me with a wonderful story and with a very special request. John – who I will always think of as "Ranger T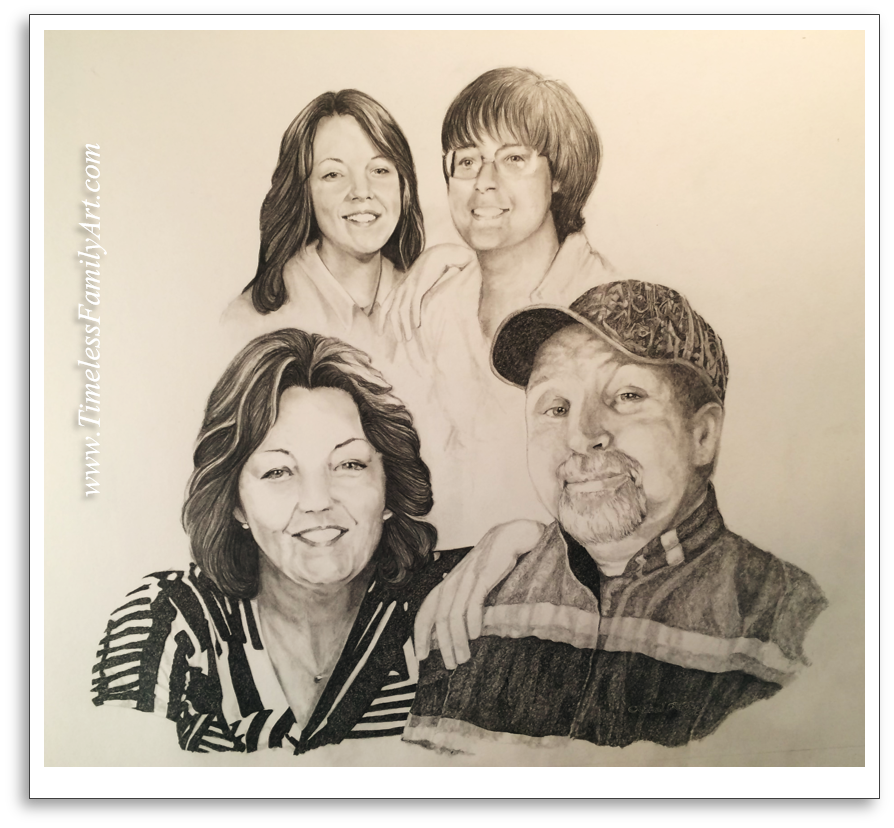 ex" told me how, at 51, and against all odds, he had reconnected with his high school sweetheart. He spoke of a fantastic date years ago at the Mayfest where he carried this country girl on his shoulders for hours. He mentioned what a mistake it was that after High School that they went their separate ways …… what an amazing woman she has become …….. The many great dates they have had together over the last year ….and much he is looking forward to their great future together.
John sent me pictures of them together and apart as teenagers, and updated ones from more recent times. If you listen to John describe how she wore her hair, how he remembers her smile, how she now thinks he looks good in his Long Horn caps ……. You know he is a Romantic at heart – and his heart belongs to her.
John asked that we help him create a special surprise for her ….a portrait of them today …… and how they where when together so many years ago. He planned a special surprise – then like any man in love ……couldn't keep the secret, so he shared photos of the drawing with her as it unfolded on my drafting table.
Here's to John! Thank you for reminding us that life sometimes works out the way it should , and thank you for trusting us with such a special and thoughtful work for your lady.
Posted by Micheal Kitchens
www.timelessfamilyart.com